Financial Advice and Planning
Successful financial advice therefore planning is about understanding your current financial circumstances, where you'd like to be and the strategies that will help you get there. Having the support of a financial professional and following a proven process will help you to achieve your goals desires more effectively. 
Are you ready to transform your financial life beyond what you ever thought possible?
Connect with Halle Yilmaz for a one on one financial advice consultation.
Financial advice for private wealth creation, protection, accumulation and preservation purposes is ideal for:
professionals and their families
business owners
anyone who wishes to take control of their financial destiny.
Implementing a solid financial plan will help you to create healthy practices so that you can maintain the lifestyle you want. By working with Halle you'll gain clarity on what's important to you, what needs to be maintained, and what needs to change. These insights will enable you to focus on your goals and make smart financial choices to achieve them.  
Halle will assist you to create a tailored financial roadmap supported by appropriate strategies based on your values and goals. 
Whether you need scaled or holistic advice, Halle will provide you with customized solutions and recommendations that deliver results.
Scaled Advice
Scaled advice is personal advice that is limited in scope, whether that be a response to a specific range of issues or the need to address a specific area of your financial life.
Holistic Advice
Holistic advice will cover more comprehensive strategies to build wealth and manage and protect your lifestyle and assets. It focuses on wealth creation, accumulation, protection and preservation ,planning your income needs for the present and retirement, and determining how to pass assets onto the next generation, all in a tax effective manner.

Read on to explore the different types of financial advice in more detail.
Earning a steady income is one thing. Knowing how much you are saving, investing and spending is another. To achieve your financial goals you will need to understand your cash flow. Halle will guide you on how best to manage and enhance this crucial area of your finances. An increase in your cash flow can lead to an increase in capital, allowing you to consider investments that can improve your financial wellbeing. 
Investment Portfolio Construction and Monitoring
Contingency Planning for Businesses
Superannuation, SMSF Management and Investment
The Process
Halle offers a fee-based service, providing financial advice that is uniquely designed to align with your values and objectives.
To understand your financial needs and objectives, and so that Halle can recommend tailored solutions that help you satisfy those requirements, the process is as follows:
STEP 1:
Email Halle at
contact@halleyilmaz.com
or inquiry at
https://www.halleyilmaz.com/contact-halle.html
. Together we then begin to get to know each other a bit more and explore your financial planning and investment advisory needs. This starts the process before deciding whether an advisory relationship with Halle might be a good fit for both parties.
STEP 2:
If we think we may be able to assist you, we then arrange in person or online Zoom consultation with Halle to assess your needs and goals in more detail and determine what Halle can do for you.


STEP 3:
After step two, if both parties have agreed to work together, then you will be introduced to the following process: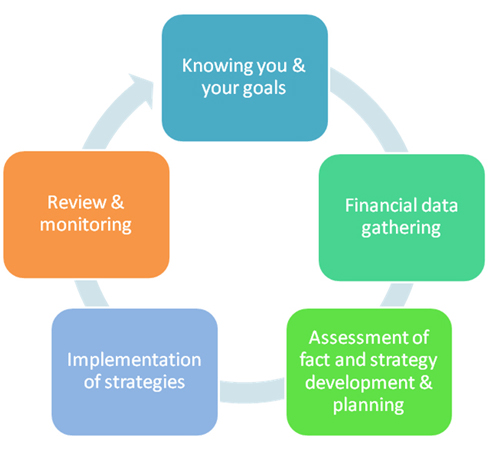 Halle Yilmaz is an authorised representative ( No.290127) of Lifespan Financial Planning Pty Ltd trading as Lifespan Financial Planning ABN 23 065 921 735, AFSL  No: 229892. To find out how Halle's services would benefit you contact us now.